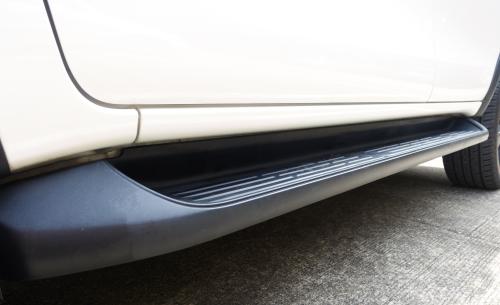 Truck Accessories in Cibolo, TX
If you want to show your ownership of your truck, then now is the time to get yourself some nifty truck accessories in Cibolo, TX. And if you are in the market, then C&W Offroad would be more than happy to supply you with your desired truck accessories in Cibolo, TX. We keep in stock a variety of brands, ranging from Air Lift Performance to Fabtech, just tell us what you need and we will provide you with the necessary truck accessories in Cibolo, TX. Contact us right now, so C&W Off-Road can accessorize you. If you aren't sure what truck accessories in Cibolo, TX you need, then we can definitely help you choose something to make your truck really yours.

What Is Off-Roading?
Off-Roading can be defined as a driving or riding activity that is done over any rough or uneven surface made from mud, sand, gravel, snow, and others. You would need a monster of a truck to go through anything and everything the world can put before you. But what about truck accessories in Cibolo, TX, do you need those to go off-roading? That depends on what you intend to do during your adventure. Are you looking to go somewhere far and beyond to camp? Or are you looking to put your off-road vehicle to the test? Your intentions will determine what kind of truck accessories in Cibolo, TX, you will need. And if you ask around, you will always get different answers. There are some drivers who go off-roading even without truck accessories in Cibolo, TX.

C&W Offroad's Special Packages
Customizing and accessorizing your truck can be pretty pricey, especially if you are hoping to kit your vehicle out with all the carbon and chrome you want. If you don't have the budget to start getting your favorite truck accessories in Cibolo, TX, then you can start with our selection of special packages. Each comes with a Rough Country lift kit, Radar Renegade tires, and one set of rims you can choose, plus mounting and balancing with alignment. You can call us for a price and get a set of amazing truck accessories even when on a budget.